about us
Wir leben mit unserer Familie - Sonja & Frank mit vier Kindern und vier Hunden in Marburg an der Lahn. Die Kinder kann man kaum noch als solche bezeichnen ... sie sind inzwischen alle erwachsen. Philipp, unser Ältester mit 27 Jahren, ist Kampfsporttrainer und Physiotherapeut. Unsere Zwillinge, Johanna und Iris sind 26 Jahre alt. Hanna hat uns im Mai 2008 und im Februar 2010 mit ihrem Mann Phillip und Töchtern Charlotte und Eleanor zu glücklichen Großeltern gemacht :) Beide Zwillinge studieren in Gießen, ebenso wie unsere Jüngste Tanja, die 22 Jahre alt ist.
Unsere Hunde gehören zur Familie und leben bei uns in Haus und Garten. Sie sind ein Bereicherung für unser Leben und unser liebstes Hobby.
We live with our family - that's Sonja & Frank with four children and four dogs - in Marburg an der Lahn. Our children are grown up by now: Philipp, our oldest with 27 years, who is a trainer for martial arts and a physiotherapist and our twins Johanna and Iris, 26 years old. Thanks to Hanna and her husband Phillip, we are now the happy grandparents of Charlotte and Eleanor, born in May 2008 and February 2010 :-) Both Johanna and Iris go to university in Gießen. Last but not least there is our youngest child Tanja, who is 22 years old and also goes to university.
Our dogs are part of our family and they live with us in house and garden. They are an enrichement to our life and our dearest hobby.
Frank & Djinn Blackpearl, 2008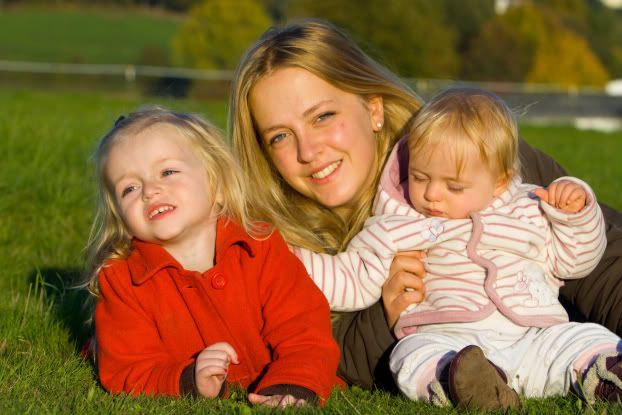 Hanna mit ihren Töchtern Charlotte & Eleanor, 2010
Iris & Ivy, 2008